Welcome! to the homepage for the Humane Society of Caroline County, Virginia! We are a 501(c)3 non-profit voluntary organization dedicated to the humane treatment and improving the welfare of animals. We exist soley by the donations of time, money and adoption fees. We do not receive federal, state or local tax dollars.
Our Mission is to assist with and provide for the health and welfare of animals that have been abused, neglected, abandoned, lost or injured.


Cub Scout Pack 1421 helping animals in need!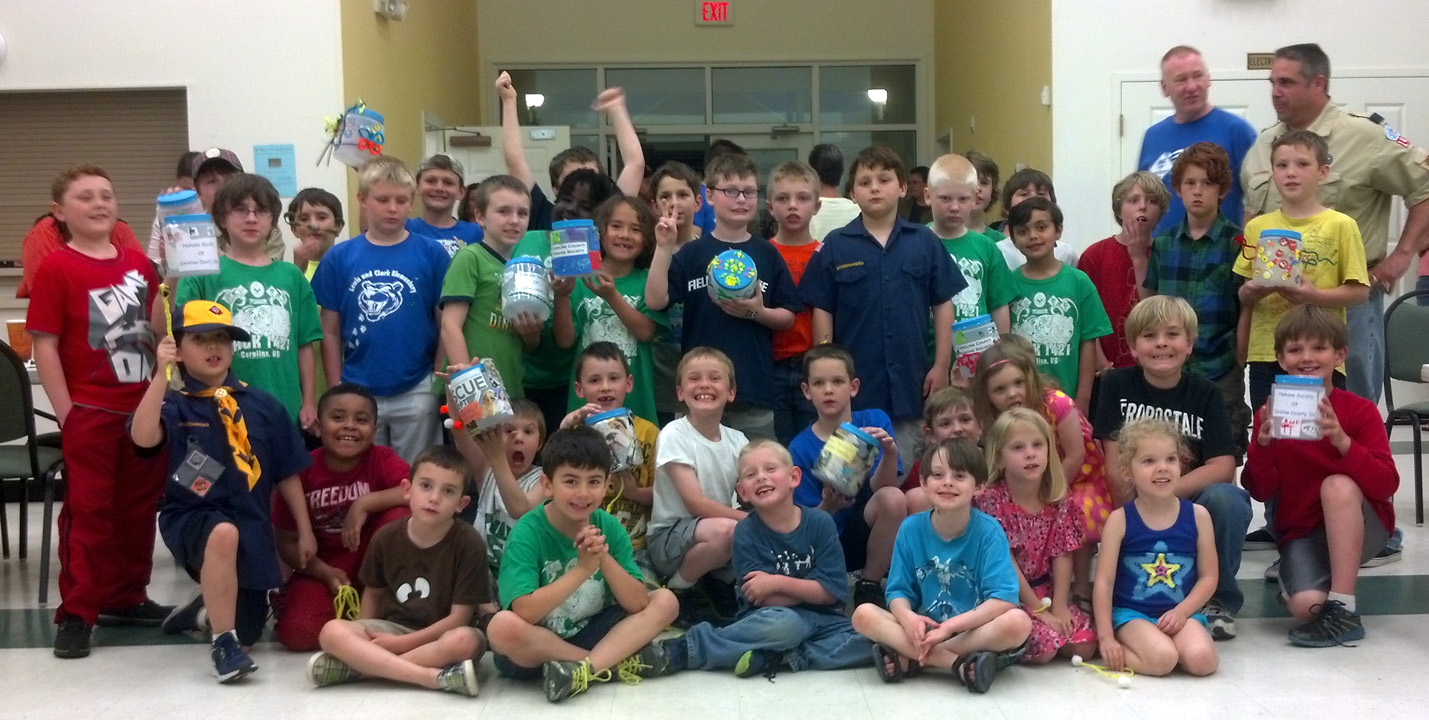 photo by Kris Bane, Treasurer of HSCC
A dose of creativity and a love for animals gave Cub Scout Pack 1421 all the tools it needed to make fun and creative donation jars for the Humane Society of Caroline County (HSCC) during a meeting at St. Mary's Catholic Church. The donation jars were a Community Service project which will be placed throughout the County to help support the HSCC's mission of caring for homeless, lost, and injured animals. The Pack was given popsicles as a reward for all their hard work. Thank you Cub Scout Pack 1421!

~Vicky Grier - Chairperson, HSCC

Become a Member


Donate
Animal Food, Money,
Time or Service
We Need Your Help!